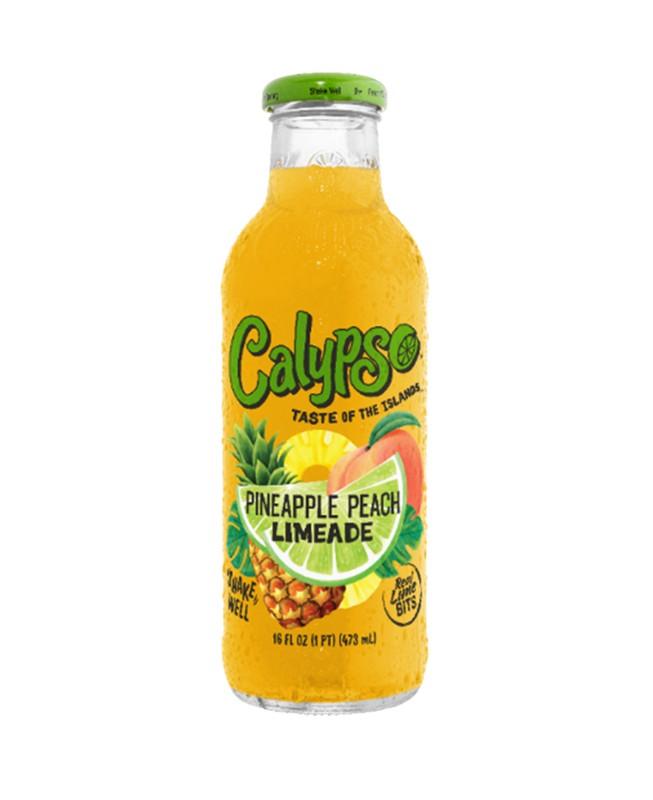 Calypso Pineapple Peach Limeade
€3.40
Calypso Peach Limeade ha come base il frutto tropicale per eccellenza: l'ananas. "Taste of the
islands" è un'idea che nasce proprio grazie all'amore per la frutta, in particolare quella tropicale.
Questa variante è una"limeade", ovvero l'evoluzione della limonata della ricetta originale: il drink è
a base di lime e non potrai fare a meno di amarlo. Pesca e ananas sono un'accoppiata vincente e
te ne accorgerai fin dal primo sorso. Le bevande Calypso hanno preso vita dalla ricetta originaria
della limonata, creata nel 1985 dal proprietario della King Juice Company. Nel corso del tempo i
drink hanno riscosso sempre più successo, anche grazie alla svolta "tropicale" avvenuta nei primi
anni duemila. Adesso sono conosciuti anche ben oltre i confini del Wisconsin e se vuoi assaggiarli,
non ti resta che aggiungere i tuoi gusti preferiti nel carrello: in soli due giorni puoi averli a casa e
gustare il meglio del gusto tropicale

Acqua filtrata, zucchero, succo di lime fresco, concentrato di succo di lime, concentrato di succo di pesca, polpa di lime, acacia, E915, E330, concentrato di succo di ananas,frutta naturale e colorante vegetale, aromi naturali. Allergeni: Per allergeni vedi ingredienti in MAIUSCOLO. Valori nutrizionali (473ml): Energia 168 kJ / 40Kcal, grassi 0g, sodio 0mg, carboidrati 9.7g (di cui zuccheri 9.7g), proteine 0g.